L-FRAME SERIES PERFORMANCE CENTER® MODEL 986 2.5″ BARREL
$1,199.00
Specs
ACTION
SINGLE/DOUBLE ACTION
STATE COMPLIANCE
CA,CO,CT,DE,HI,IL,MD,NJ,NY,OR,RI,VT,WA
BARREL MATERIAL
STAINLESS STEEL
Also comes with Spec Sheet, Owner's Manual
The Most Trusted Source for smith & wesson 9mm revolver model 986
Welcome to Multigunshop.com, your ultimate destination for all things firearms. If you're on the hunt for the smith & wesson 9mm revolver model 986, you've come to the right place. In this comprehensive guide, we'll delve into the world of the Smith & Wesson Model 986, explore its features, and provide you with an insightful review to help you make an informed decision.
Unveiling the Smith & Wesson Model 986
The Smith & Wesson Model 986 is a true gem in the world of revolvers. Known for its impeccable craftsmanship and reliability, this firearm is highly sought after by gun enthusiasts and professionals alike. Let's take a closer look at what makes this model so special.
Reviewing the S & W Model 986
When it comes to purchasing a firearm, whether for personal protection, competitive shooting, or collecting, it's essential to have all the facts at your disposal. Our review of the Smith & Wesson Model 986 will cover its design, performance, and why it stands out in the market.
Features of the Smith & Wesson Model 986
The Smith & Wesson Model 986 boasts an impressive array of features that set it apart from the competition. Here's a breakdown of what you can expect:
1. Precision Engineering: Smith & Wesson is renowned for its precision engineering, and the Model 986 is no exception. Crafted with meticulous attention to detail, this revolver ensures exceptional accuracy shot after shot.
2. Chambered for 9mm: Unlike most revolvers, the Model 986 is chambered for 9mm ammunition. This unique feature allows for more rounds in the cylinder, making it a practical choice for both self-defense and competition.
3. Performance-Driven: Whether you're a seasoned shooter or a novice, the Model 986's performance will impress. Its smooth trigger pull, minimal recoil, and excellent balance make it a joy to shoot.
4. Durability: Smith & Wesson's commitment to durability is evident in the Model 986. Built to withstand rigorous use, this firearm is designed to last a lifetime.
5. Versatility: The Model 986's versatility extends beyond the shooting range. It's an ideal choice for both concealed carry and target shooting, making it a versatile addition to your firearm collection.
Why Choose Multigunshop.com?
As you embark on your journey to find the Smith & Wesson Model 986, you might be wondering why Multigunshop.com is your best choice. Here are a few compelling reasons:
1. Extensive Selection: We offer a wide range of firearms, including the Smith & Wesson Model 986, ensuring you have access to the latest models and variants.
2. Trusted Platform: Multigunshop.com has earned a reputation as one of the most trusted online platforms for firearms enthusiasts. Our commitment to transparency, quality, and customer satisfaction sets us apart.
3. Expert Guidance: Our team of experts is here to assist you every step of the way. Whether you have questions about the Model 986 or need advice on accessories, we're here to help.
4. Competitive Prices: We understand that affordability matters. That's why we strive to offer competitive prices, allowing you to make the most of your budget.
5. Secure Shopping: Your safety and security are our top priorities. We ensure that your online shopping experience is safe, secure, and hassle-free.
In conclusion
if you're in search of the Smith & Wesson Model 986, look no further than Multigunshop.com. Our platform offers a comprehensive review, an extensive selection of firearms, and a commitment to excellence that makes us the most trusted source for all your firearm needs. Explore our website today and discover why the Smith & Wesson Model 986 is a must-have addition to your collection.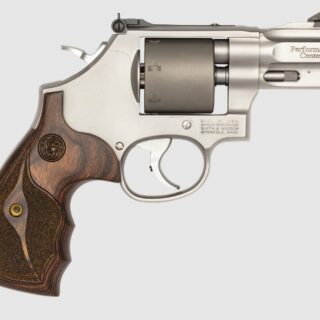 Related products
357 Magnum 180 grain XTP @ 1.200 fps. Bulk

$

152.00

Suitable for fighting, woods defense or hunting.

Bullet Weight: 180 Grains.
Bullet Type: Hornady XTP.
Muzzle Velocity: 1,200 fps.
Muzzle Energy: 576 ft. lbs.

Ruger Black Hawk 6.5″ Barrel @ 1,230 fps

Ruger GP 100 4.25″ Barrel @ 1,116 fps.

Add to cart