Introduction
Choosing the right handgun is a critical decision, and it becomes even more crucial when you're looking for the best handgun for women or elderly women in 2022. At Multigunshop.com, we understand the importance of finding a reliable and suitable firearm. In this comprehensive guide, we'll walk you through everything you need to know about selecting the perfect handgun for women, providing valuable insights to ensure your safety and satisfaction.
Factors to Consider When Choosing a Handgun for Women
Before we dive into our top recommendations, let's explore the key factors that should influence your decision when searching for the best handgun for women.
Ergonomics: Women often have smaller hands and frames, so it's crucial to find a handgun with a comfortable grip and manageable recoil.
Caliber: Choosing the right caliber ensures that the firearm is both effective and manageable for the user.
Weight and Size: A lightweight and compact handgun may be preferred for concealed carry or home defense.
Safety Features: Look for handguns with enhanced safety features like thumb safeties, trigger safeties, or grip safeties.
Ease of Use: Consider the simplicity of operation, as this can be crucial for beginners.
Budget: Determine your budget and find a handgun that offers the best value within your price range.
Top Handgun Recommendations for Women in 2022
Now that we've covered the important considerations, let's explore our top recommendations for the best handguns for women in 2022:
Smith & Wesson M&P Shield EZ: This semi-automatic pistol is renowned for its ease of use, making it an ideal choice for women, especially those new to handguns. Its .380 ACP caliber offers manageable recoil.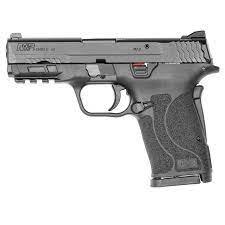 Quick Specs:
Overall Length: 6.8"
Overall Width: 1.04"
Height: 5.05"
Barrel Length: 3.68"
Weight: 23.68 oz
Capacity: 8+1
Optic Ready: No
2. Ruger LCRx: If you're in search of a reliable and lightweight revolver, the Ruger LCRx in .38 Special is an excellent option. It's compact, easy to conceal, and offers a smooth trigger pull.
Specs
Caliber: 9mm (.22 LR, .38 Special, .22 WMR, .357 Mag, and .327 Fed Mag also available)
Length: 6.5″
Barrel Length: 1.87″
Height: 4.5″
Weight: 17.2oz
Capacity: 5 rounds
Features
Smooth DAO trigger
Moon clip cuts
Hogue tamer grips included
3. Glock 43: Glock is known for its reliability, and the Glock 43 in 9mm is no exception. It's a great choice for women who prefer semi-automatic pistols.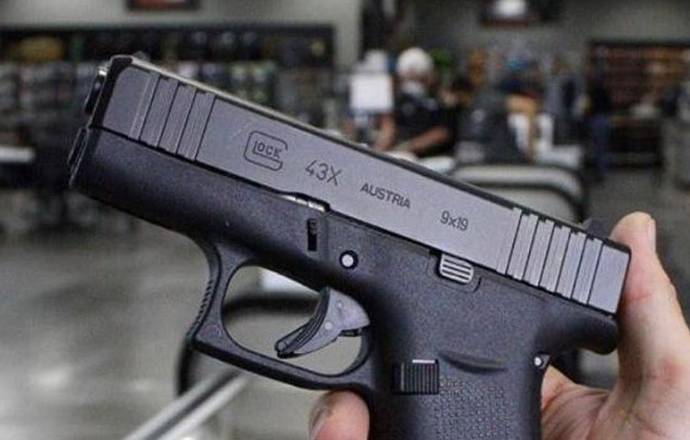 Finish Black nDLC
Model Number UI4350201
Action Semi-Automatic
Barrel Length 3.39″
Hand Right
Round Capacity 6 + 1
Gun Weight 17.95 oz.
4. Sig Sauer P238: This compact 1911-style pistol chambered in .380 ACP offers a blend of style, accuracy, and reliability. It's a fantastic option for women who value aesthetics and performance.
The SIG Sauer P238 is a compact .380 ACP caliber, single-action pistol announced by SIG Sauer at the 2009 SHOT Show. It is modelled after the M1911, similar to the Colt Mustang.
Cartridge: .380 ACP
Feed system: 6- or 7-round single-column detachable box magazine
Length: 5.5 in (140 mm)
Place of origin: Switzerland; United States
Produced: 2009–present
Sights: 3 dot white or tritium night sights, or Tru-Glo Fiberoptic (all model specific)
5. Walther CCP M2: The Walther CCP M2 in 9mm offers a unique gas-piston operating system that reduces recoil, making it comfortable for extended shooting sessions.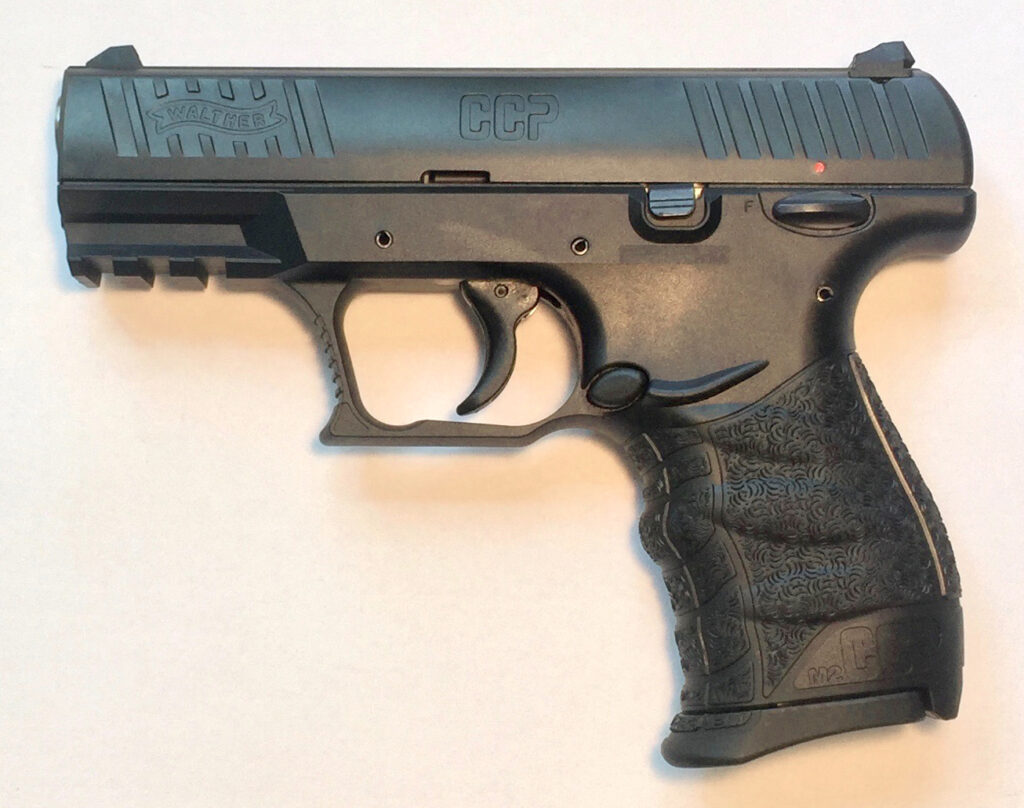 The Walther CCP is a delayed blowback semi-automatic pistol developed by Carl Walther Sportwaffen for the concealed carry civilian market.
Length: 163 mm (6.4 in)
Action: Gas-delayed blowback
Feed system: 8-round detachable box magazine
Manufacturer: Carl Walther GmbH Sportwaffen
Place of origin: Germany
6. Taurus G2C: This budget-friendly semi-automatic pistol in 9mm offers a great balance of features, making it an excellent choice for women looking for affordability without compromising on quality.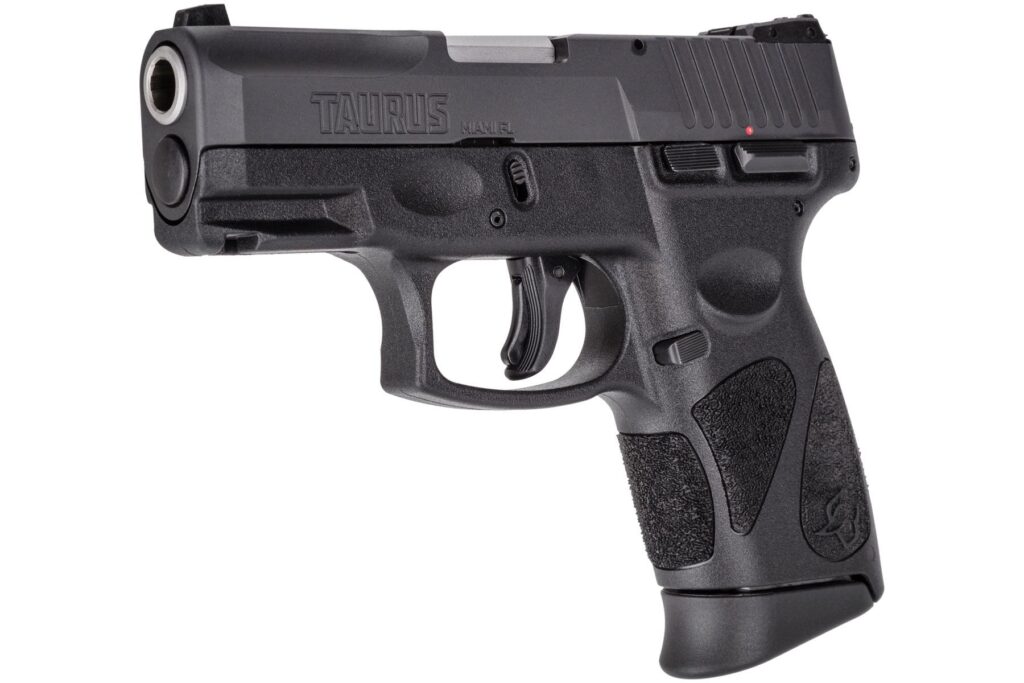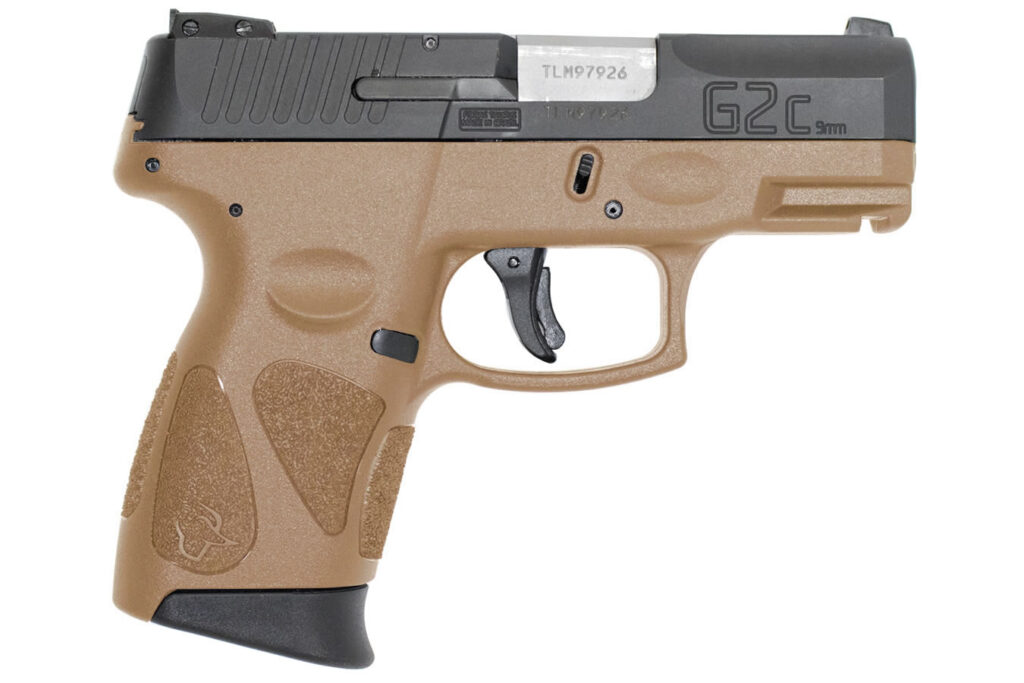 Designed with a 3.2-inch barrel, the Taurus G2C 9mm Pistol boasts a polymer grip and offers a 12-round capacity. This handgun also comes with a steel ramp front sight, an adjustable 2-dot rear sight and 2 magazines.
Features and Benefits
Semiautomatic DA/SA action with a 12-round capacity
3.2-inch barrel
Polymer grip
Steel ramp front sight and an adjustable 2-dot rear sight
Includes 2 magazines
Specifications
Manufacturer warranty – parts: Lifetime limited
Action: Single/Double
Product weight: 22 ounces
Manual Safety: Yes
Activity: Recreational Shooting
Barrel length (in.): 3.2
Handedness: Ambidextrous
Product Type: Pistol
Product weight (lb.): 1.375
Manufacturer warranty – labor: Lifetime limited
Product length (in.): 6.24
Front sight: Steel ramp
Magazine capacity: 12
Manufacturer warranty – general: Lifetime limited
Rear sight: Adjustable 2 dot
Caliber: 9mm
Rifle Ammo Type: Centerfire
What's in the Box
Taurus G2C 9mm Pistol
2 magazines
Owner's manual
Important Product and Safety Information
Firearms purchased online are shipped to your local Academy Sports + Outdoors as selected in the checkout process.
Please note that all firearm purchases require valid US government issued ID and related firearm paperwork.
You must be a resident of the state selected for pickup.
We recommend the use of protective eyewear whenever using or near the use of this item.
Best Hndguns for Elderly Women
Elderly women have specific needs when it comes to handguns. They often require firearms that are easy to manipulate and offer reduced recoil. Here are our top recommendations for the best handguns for elderly women:
Smith & Wesson Bodyguard 38: This lightweight revolver in .38 Special is easy to handle and has a simple double-action trigger pull, making it ideal for elderly women.
Beretta Tomcat: The Beretta Tomcat in .32 ACP is a compact and semi-automatic option with a tip-up barrel, making it effortless to load and unload.
Charter Arms Undercover Lite: Offering a blend of affordability and ease of use, the Charter Arms Undercover Lite in .38 Special is a reliable choice for elderly women.
Staying Informed: The Importance of Regular Training
Regardless of age or gender, firearm safety and proficiency should be a top priority for anyone owning a handgun. Regular training and practice are essential to ensure that you can use your firearm effectively and responsibly. Consider enrolling in a firearms safety course or joining a local shooting club to enhance your skills and stay informed about the latest developments in handgun technology.
Conclusion
In 2022, finding the best handgun for women, including elderly women, is easier than ever with the right guidance. At Multigunshop.com, we've highlighted some of the top options available, taking into account factors such as ergonomics, caliber, safety features, and budget. Remember that the perfect handgun is the one that fits your needs, preferences, and comfort level.
Before making a decision, be sure to visit a local gun store and try out different models to see which one feels the most comfortable in your hands. Additionally, always prioritize safety and invest time in proper training to ensure you can use your chosen handgun effectively and responsibly.
Choosing the right handgun is a personal decision, but armed with the knowledge provided in this guide, you're well on your way to making an informed choice that will enhance your safety and confidence in 2022 and beyond. Trust Multigunshop.com to provide you with the best information and recommendations for your firearm needs.